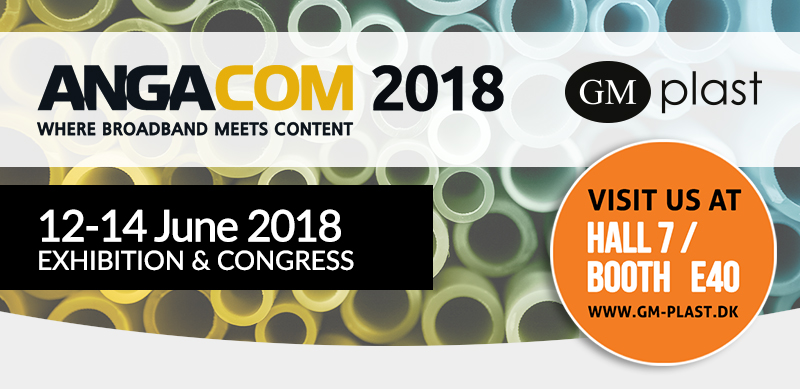 Exhibition and Congress
The ANGA COM 12-14 JUNE 2018 – Exhibition and Congress for Broadband, Cable & Satellite has been Europe's leading business platform for broadband operators and content providers for more than 15 years.
The event provides a broadband focused market place for network operators, vendors and content providers all over Europe. Key topics are Gigabit Networks, Internet of Things, Personalized TV, TV Everywhere, Multiscreen, All over IP and WiFi.
The exhibition addresses network operators, manufacturers, service providers, content providers, consultants, authorities and other organizations of the telecommunications and media industry.
In 2017 the exhibition counted 460 exhibitors from 37 countries.
We look forward to welcoming you at our GM PLAST Booth E40 / Hall 7
You need tickets? Just send a mail to Ulrike Kjeldgaard uk@gm-plast.com with the number of required tickets, and we will come back to you as soon as possible.